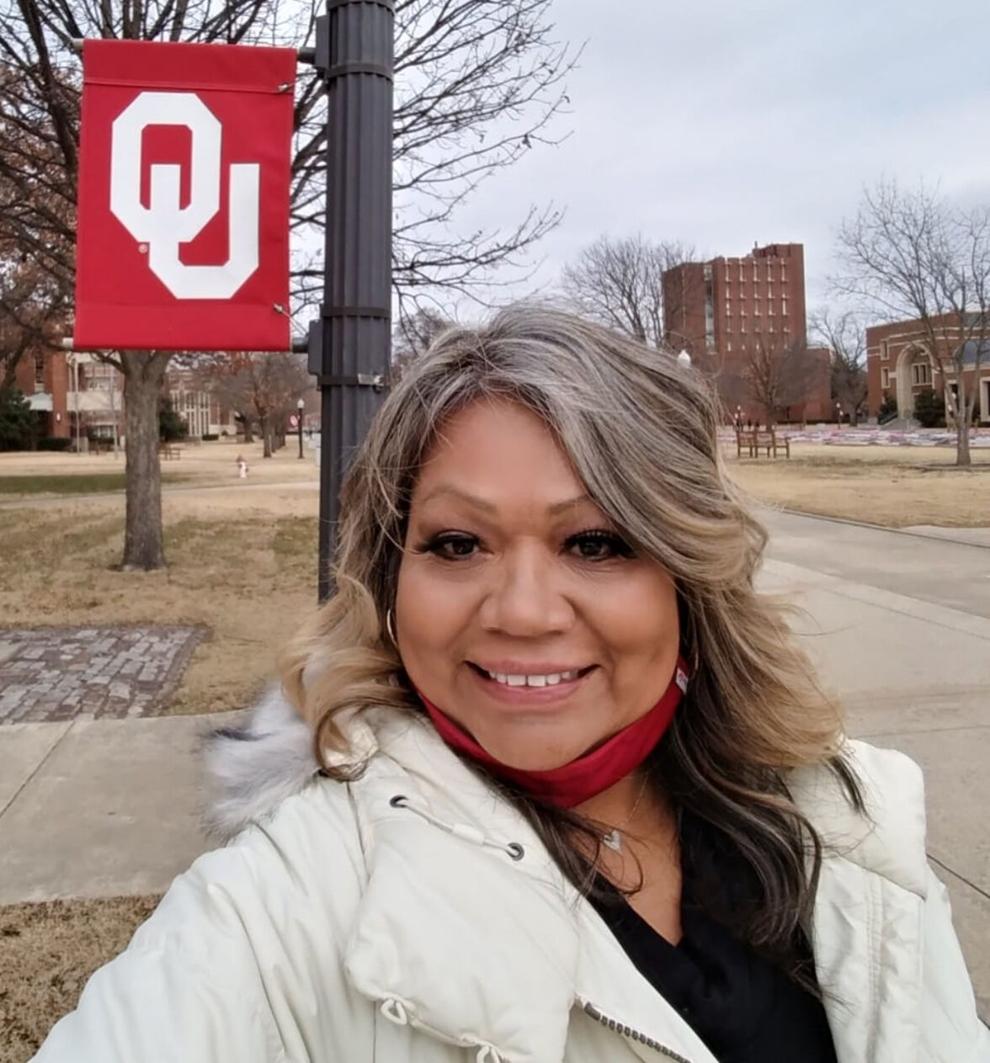 OKLAHOMA CITY – Overcoming obstacles and hardships in her life, Cherokee Nation citizen Cornelia Vann is earning her master's degree in Native American studies at the University of Oklahoma.
Vann considers herself a non-traditional, first-generation college student, having started her higher education after raising a family. At age 18, she had her first child. And despite not graduating high school, she earned her GED before deciding later to continue her education.
"I've been through a lot in my life to be where I'm at today," she said. "I had my oldest son on my 18th birthday. So I didn't go to my senior year. I did get my GED after high school. So as I said before I'm a non-traditional aged college student."
She started her academic career in 2015 at Oklahoma City Community College, earning an associate's degree in sociology in 2017. There she was on the student government council and the Native American Student Association president.
"I did elect to study sociology because I knew I wanted to work with Native Americans and I wanted to understand the social aspect of why we encounter things that we do, like all the different issues and life struggles and the things that we go through where the social aspect of it is through the Western perspective, per se academics," she said.
In fall of 2017, she continued on to OU, earning a bachelor's degree in Native American studies in 2019, taking honors college courses in the process.
"I completed part of that program for the honors college at OU to complete an additional 18 credit hours honors college courses that they require. I was so happy to do that," she said.
Vann is now an OU graduate student and graduate assistant, teaching an Intro to Native American studies course. She said if she plans to work with other Native people and be an encouragement, she wants to do her part and show them that it can be done despite challenges.
"As an adult learner I understand firsthand the various obstacles that life can bring for Native Americans who have the desire to attend college," she said in an www.ou.edu statement. "I care deeply about my people and my life plan is to use my advanced college education and personal testimony to encourage others that with desire, hard work and dedication the dream of a higher education can become a reality."