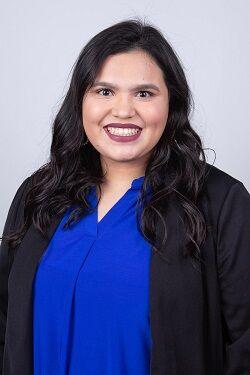 ALBUQUERQUE, N.M. – According to the American Indian Graduate Center, Cherokee Nation citizen Chelbie Turtle was one of 10 high school students recently named to the center's 2020 All Native American High School Academic Team.
The team is an annual cohort of students who have displayed an outstanding original academic, artistic or leadership endeavor.
According to the AIGC, Turtle plans to earn her bachelor's degree in business this autumn from Northeastern State University in Tahlequah, Oklahoma.
"This year's All Native American High School Academic Team exemplifies a dedication to education, and we are delighted to honor and congratulate them for their achievements both in and outside of the classroom," Executive Director of the American Indian Graduate Center Angelique Albert said. "We are committed to empowering our students throughout their entire academic journey. They are the inspiration and motivation for the work that we do and watching them succeed is an indicator of our impact as an organization."
The AIGC is a national private nonprofit and the largest provider of scholarships to Native students in the United States.
The center's annual scholarships are awarded to American Indian and Alaska Native undergraduate, graduate and professional students throughout the United States, and the high school team will use them to help pay for their bachelor's degrees. 
The organization has awarded more than $350 million in scholarships since its inception and empowered Native students from over 500 tribes in all 50 states with educational funding and academic support services.